United Nations Climate Change Meeting: UNFCCC COP27
COP27 (27th Annual Conference of the Parties to the 1992 United Nations Framework Convention on Climate Change (UNFCCC)) took place in Sharm El-Sheikh, Egypt, from 6-18 November 2022.
POGO participated in the conference through four main channels:
---
Ocean Pavilion
POGO was a partner in the first Ocean Pavilion at the COP27 climate conference. We were helping to increase awareness of the ocean's importance in climate negotiations.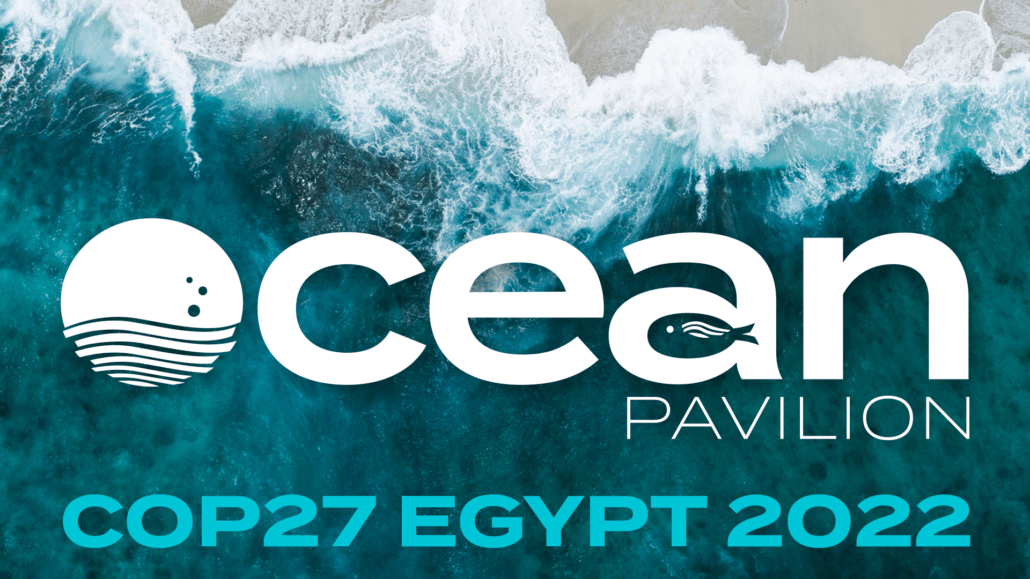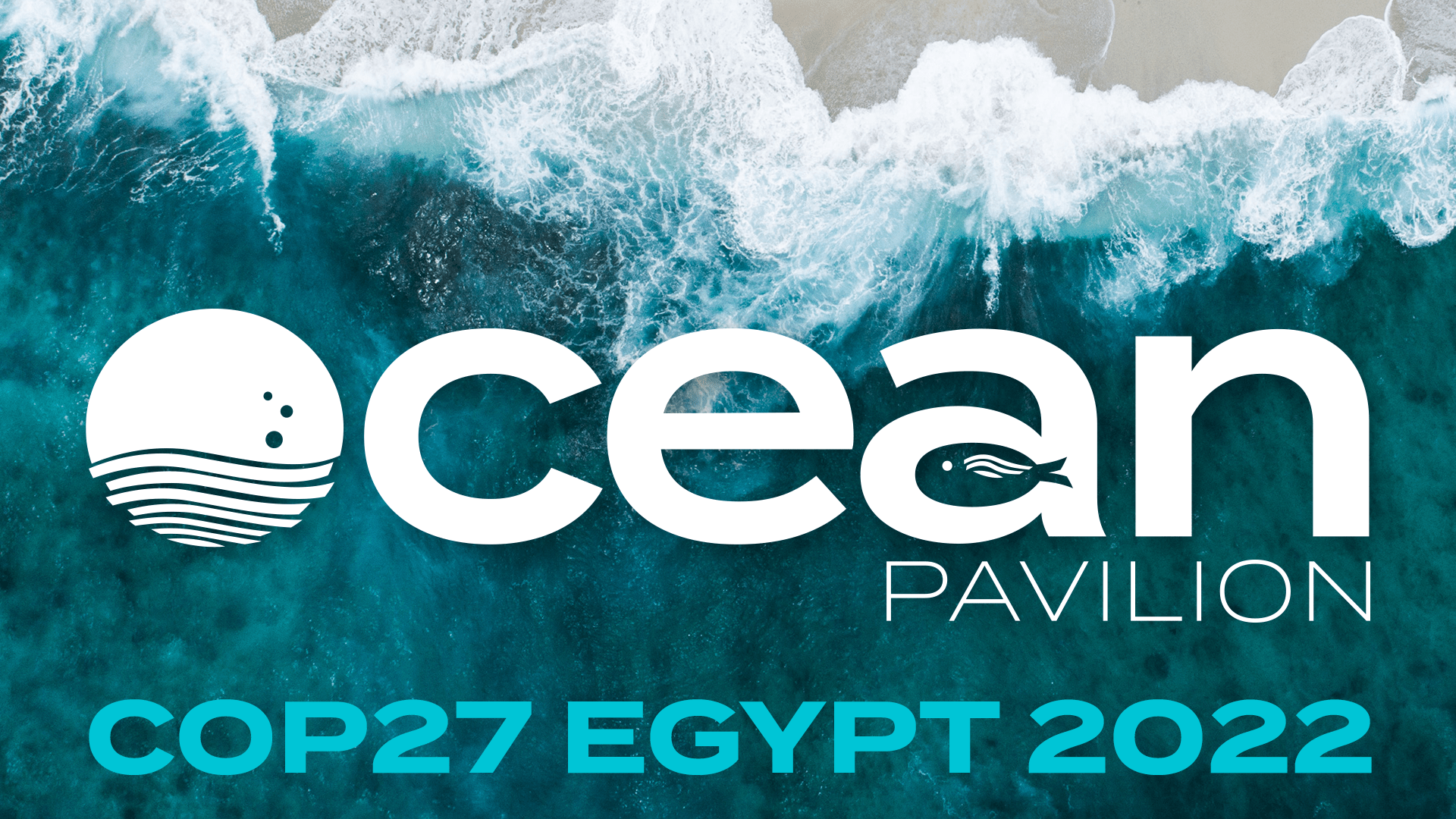 The Ocean Pavilion is an initiative led by the Woods Hole Oceanographic Institution (WHOI) and Scripps Institution of Oceanography at the University of California San Diego. Other partners include American Geophysical Union (AGU), Blue Marine Foundation, French National Centre for Scientific Research (CNRS), French National Institute for Ocean Science (IFREMER), Minderoo Foundation, National Institute of Oceanography and Fisheries-Egypt (NIOF), Ocean Policy Research Institute (OPRI), OceanX, Pacific Islands Forum, Partnership for Observation of the Global Ocean (POGO), Plymouth Marine Laboratory (PML), The Ocean Race and the UK National Oceanographic Centre (NOC).
Throughout the COP, the Ocean Pavilion featured events, meetings and in-depth discussions that elaborated on the daily conference themes and explored issues surrounding COP27's overarching goal of implementing the commitments made by nations in the wake of the 2015 Paris Climate Agreement.
POGO co-hosted two events in the Ocean Pavilion:
10 November 2022 – 16;30 to 18:00 EET: "Ocean observations for climate change: From local observations to a global system" (with GOOS)
17 November 2022 – 15:00 – 16:30 EET: "Ocean observations for climate change: How do we train and educate the next generation of scientists and citizens?"
More information about the Ocean Pavilion, including ways to propose events and programming during COP27, can be found on the pavilion website.
---
Official side event
(with co-host: University of Southampton)
"Observing and understanding climate change and biodiversity from the coast to the deep ocean"
Tue, 15 Nov 2022: 11:30-13:00
Room 5: Memphis
The participating global networks will discuss how developing capacity for observing and understanding marine ecosystems will support tracking, forecasting and stewardship of these ecosystems to address the intertwined threats of climate change and biodiversity loss from the coast to the deep ocean.
Speakers: Pier Luigi Buttigieg (Germany), Sonigitu Ekpe (Nigeria), Nathalie Hilmi (Monaco), Margaret Leinen (USA), Lisa Levin (USA), Veronica Relano (Canada), Sarah Seabrook (New Zealand)
---
Official EXHIBIT
(with co-hosts: Plymouth Marine Laboratory (PML) and International Coastal and Ocean Organization (ICO))
Monday, 07 November, 2022 – Friday, 11 November, 2022
Why the Ocean Matters in Climate Negotiations – sharing the latest developments in climate challenges, impacts & options towards sustainable ocean development connecting science, industry, policy & society on ocean action in the UNFCCC processes and strengthening NDCs.
POGO representation at other sessions
Sophie Seeyave was a panellist for the UK Pavilion side-event co-hosted by the UK government and PML "Sea View: Enhancing ocean observations for climate action", and also for the side-event "Seabed 2030 – Mapping for People and Planet", organised by the NF-GEBCO project Seabed 2030.
Fiona Beckman participated in a panel in the UNESCO pavilion, entitled 'Communicating Ocean Science for Climate Action'
Margaret Leinen spoke about OBON in a side-event organised by Delta Electronics Foundation on "Science and Practice in Ocean Resilience"
6 November, 2022 – 18 November, 2022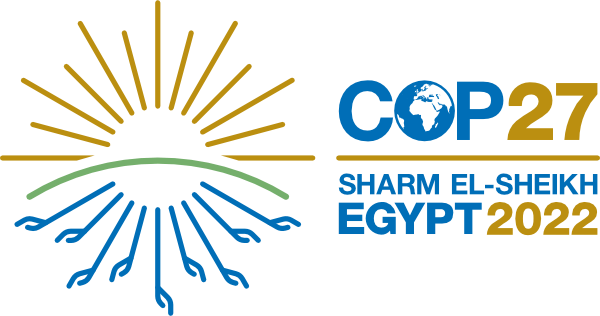 Sharm El-Sheikh International Convention Center (SHICC), Sharm El-Sheikh, Egypt