The Nippon Foundation-POGO Centre of Excellence (NF-POGO CofE) provides world class education and training in the field of observational oceanography. The Centre offers a 10-month programme of study, at postgraduate level, to 10 students every year. Information on past cohorts of scholars who attended the Centre of Excellence can be accessed by following the links at the bottom of this page.
From 2008 to 2012, the Bermuda Institute of Ocean Sciences (BIOS) hosted Phase I of the NF-POGO CofE. Starting from 2013, Phases II and III of the Nippon Foundation-POGO Centre of Excellence in Observational Oceanography have been hosted by the Alfred Wegener Institute for Polar and Marine Research, Germany's foremost polar and marine research institution. Ten scholars per year are trained at the NF-POGO Centre of Excellence at AWI in integrated, multi-disciplinary oceanography. Scholars receive ten months of training, including one month of formal introductory training, followed by more detailed courses on core skills and specialised scientific topics such as modelling, remote sensing, ocean-atmosphere interactions as well as training in instrumentation, sample collection and analytical protocols. They also conduct an independent research project during the programme.
The Centre of Excellence is conducted at AWI's site on the offshore island of Helgoland with focus on open-ocean sciences and also at AWI's site on the UNESCO reserve Waddensea island of Sylt where shelf/basin interactions are topics of study.
Priority is given to young researchers near the outset of their careers from emerging and developing countries. The intention is to help develop a core group of researchers who will continue to study and observe the ocean and coastal waters in developing countries well into the future, and who will also help train the next generation of scientists.
In conjunction with the Centre of Excellence, intensive Regional Training courses take place in a different country each year. Regional Training is often hosted by an alumnus of the CofE itself. The 2-3 week long training courses have focused on specific topics delivered by experts in these fields. The goals and outcomes of the CofE Regional Training are similar to those of the Visiting Professorship programmes.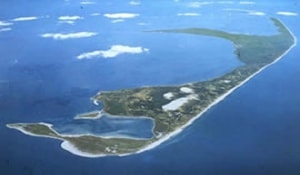 Participants from previous years