In 2023, an External Review Panel has been appointed by the POGO Board of Trustees to conduct the first formal review of POGO's performance, with support from the POGO Secretariat, Board of Trustees and wider membership. The Terms of Reference and other relevant documentation can be downloaded here, and the findings will be made available in due course.
The Review Panel will consist of the following experts, who were selected to represent a range of POGO stakeholders including the marine science community (POGO members and non-members), representatives of other international or regional organisations, and other stakeholders from outside the scientific community. Care was also taken to select members from a broad geographical range, reflecting the global scope of POGO.
The panel members are:
Chair
Dr. Wendy Watson-Wright (Canada)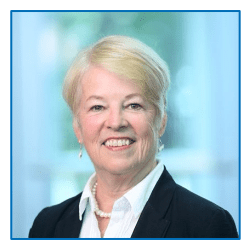 Dr. Wendy Watson-Wright is Vice Chair of the United Nations Joint Group of Experts on the Scientific Aspects of Marine Environmental Protection (GESAMP), a science-policy body established in 1969 to advise the UN system on marine environmental issues. She was the first and to date only woman to serve as Executive Secretary and Assistant Director General of UNESCO's Intergovernmental Oceanographic Commission (IOC-UNESCO) in Paris from 2010 to 2015. Prior to retiring in 2019, she was the inaugural CEO of the Atlantic Canadian-led Ocean Frontier Institute (OFI), during which time she was also a trustee of POGO. She is an invited member of the World Economic Forum's Friends of Ocean Action and an honorary lifetime member of the Prince Albert II of Monaco Foundation (Canada). For most of her career, Dr. Watson-Wright held various senior positions within Fisheries and Oceans Canada, including eight years as Assistant Deputy Minister, Science. She sits on several boards including those of the International Ocean Institute and World Ocean Observatory and has been a member or chair of numerous review panels. A Killam scholar, she holds a PhD in Physiology from Dalhousie University in Nova Scotia, Canada.
Panel Members
Dr. Elva Escobar Briones (Mexico)
Research Scientist and former Director, Institute of Marine Sciences and Limnology, Universidad Nacional Autónoma de Mexico.
Dr. Juliet Hermes (South Africa)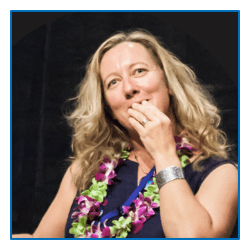 Dr Juliet Hermes leads a team focusing on observations, modelling and research of the marine environment around southern Africa as part of the National Research Foundation's South African Environmental Observation Network (SAEON). In addition Juliet manages the South African Polar Research Infrastructure and is a Professor at the University of Cape Town and the Nelson Mandela University. She has significant experience with developing and managing national, regional and international multidisciplinary, ocean observations. Her passion is in fostering regional and international collaborations as well as capacity development. Juliet focuses attention on development through ensuring knowledge generation and sharing, as well as growing a diverse cohort of marine scientists.
Juliet is currently part of the African Task Force for implementing the Ocean Decade and chairs the CLIVAR Indian Ocean Regional Panel, and the Indian Ocean Rim Association Academic Group. Her work through these and her involvement in GEO Blue Planet, GCOS and the African Group Negotiators Experts Support she has gained experience in working with policy. She supports global ocean observing systems through the GOOS Observation Coordination Group, as well as their standards and best practices through the IOC/GOOS Ocean Best Practices Group.
Hon. Wilfred Moore (Canada)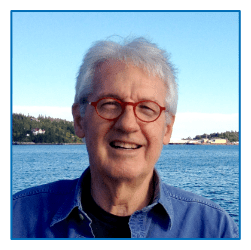 The Honourable Wilfred P. Moore, Q.C., LL.D. is a member of the Sargasso Sea Commission. He recently retired after serving as a member of the Senate of Canada for over 20 years and having a successful decades-long political and legal practice. In these roles, Senator Moore was involved in domestic law, policymaking, networking, and relationship building. In the Senate, he was a member of the Standing Committee on Banking, Trade & Commerce, Standing Committee on Agriculture & Forestry, the Standing Committee on Legal & Constitutional Affairs, and the Standing Committee on National Security & Defense, and encouraged debates on ocean conservation and marine species protection. Senator Moore was a strong advocate of the Sargasso Sea Alliance, and was instrumental in encouraging Canada to become the eighth Signatory to the Hamilton Declaration in December 2016. He was recognized by the Canadian Federation of Humane Societies with the 2017 Animal Welfare Leadership and Innovation Award for Humane Legislation Award for sponsoring Bill S-203 to end the captivity of whales and dolphins (while allowing for the rescue and rehabilitation of injured animals); that Bill became law on June 21, 2019. He served as Chair of the Art Advisory Working Group in the Senate of Canada, and is currently the volunteer Chair of the Lunenburg School of the Arts.
Prof. Howard Roe (UK)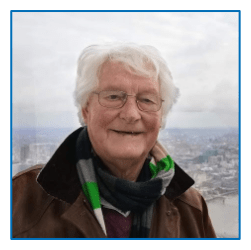 Professor Emeritus Howard Stanley James Roe BSc, DSc, was Director of Southampton Oceanography Centre 1999-2005 (now the National Oceanography Centre), and Professor at Southampton University 2000-2005 (now Professor Emeritus). He has over 50 years' research experience in marine science with particular interest in whales, biological oceanography; integrating biological distributions and physical oceanography and developing sampling methods. He has participated in 27 research cruises and is author of >100 papers, reports, books.
Prof Roe has been a participant in many international and national committees and boards including coordinating the development of SOC, chairing the build of RRS James Cook and co-founder and chair of POGO.
In retirement, he chaired a science audit of CEFAS; served as a non-executive member on the UK Marine Science Coordination Committee; was a research assessor for several international Universities and programmes; and was a delegate for the UKOT's at ICCAT Commission meetings.
He has been involved in conservation of the Sargasso Sea since 2010; as chair of the science advisory committee for the Sargasso Sea Alliance Executive, as first chair of the Sargasso Sea Commission, and a Commissioner from 2015 to 2022.