POGO co-hosted an official a side event during the UNFCCC COP27 meeting in Sharm El-Sheikh, Egypt
It took place in the Blue Zone, on Tuesday 15 Nov 2022, from 11:30-13:00
Room 5: Memphis
Watch the livestream on Youtube: https://youtu.be/7cd_ibE_YnM
Organisers:
Partnership for Observation of the Global Ocean (POGO)
University of Southampton
Summary:
The participating global networks will discuss how developing capacity for observing and understanding marine ecosystems will support tracking, forecasting and stewardship of these ecosystems to address the intertwined threats of climate change and biodiversity loss from the coast to the deep ocean.
The session will emphasise the importance of biological observations, their importance for ocean and climate, and the need to link observations to policy making.
Sophie Seeyave (Moderator)
Welcome and introduction of speakers
The importance of local community involvement in conservation of marine life for sustaining development in the context of climate change: a challenge for Marine Life 2030 and other Ocean Decade Programmes
Biomolecular observations and the OBON programme
Deep sea biology and its relationship with climate – perspectives from the DOSI programme
Interoperable data as a means to ensure that different types of observations are compatible and available to stakeholders and policy makers
Blue carbon solutions: how marine ecosystems contribute to climate change mitigation by sequestering excess carbon from the atmosphere
Bringing deep-ocean observations to international policy
Next generations of leaders: the need to prepare young leaders to address the climate change crisis and inform policy through capacity development, governance, open data, and climate change mitigation
Panel Discussion and Closing remarks
Speaker Biographies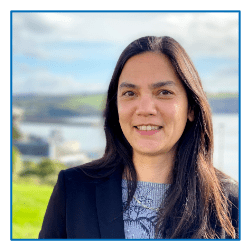 Sophie Seeyave is the CEO of the Partnership for Observation of the Global Ocean (POGO), based at Plymouth Marine Laboratory in the UK. Her scientific background is in Harmful Algal Bloom ecology. Her current role involves leading the POGO Secretariat to deliver the POGO programme, following the vision set out by the 55+ POGO members -oceanographic research institutions in around 30 countries working together towards global ocean observations, through innovation, capacity development and outreach/advocacy. POGO is the lead organisation for the UN Ocean Decade-endorsed programme "Ocean Biomolecular Observing Network (OBON)".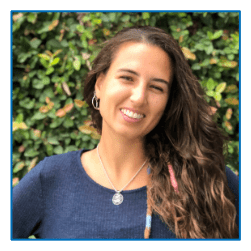 Recently graduated with a PhD in Oceans and Fisheries from the University of British Columbia, Veronica Relano is interested in marine conservation, connectivity and the socio-ecological issues resulting from the mismanagement of marine resources. One important component of her research is to understand how to better communicate conservation actions to a broader audience to achieve change on the ground. Her project "SOS – Somos OceanoS (ocean stories for conservation)" was recently endorsed by the UN Ocean Decade. It explores the needs of people living in and around 'paper Marine Protected Areas', raising local voices and finding ways to start a conversation for equitable management and conservation of marine resources. Veronica also collaborates with the NGO Water Science Policy, while contributing her skills to advance the work of the Sea Around Us, an initiative led by Dr. Daniel Pauly.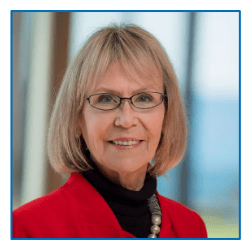 Margaret Leinen is the Director of Scripps Institution of Oceanography at UC San Diego and is an award-winning oceanographer and distinguished national and international leader in ocean science, global climate and environmental issues. Her research in paleo-oceanography and paleo-climatology focuses on ocean sediments and their relationship to global biogeochemical cycles and the history of Earth's ocean and climate. She is a Co-Chair of the UN Decade of Ocean Science for Sustainable Development Advisory Board and Chair of the Scientific Advisory Committee for the UN Ocean Decade-endorsed programme "Ocean Biomolecular Observing Network (OBON)".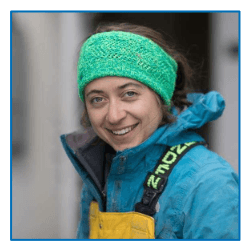 Sarah Seabrook is an Oceanographer at the National Institute of Water and Atmospheric Research in New Zealand. Her research focuses on understanding how changes in the ocean environment impact the structure and function of ecosystems. Central to this work is the determination of what changes in the ocean environment mean for society, now and under future climate scenarios. She helps to lead the Climate Working group of the Deep Ocean Stewardship Initiative where she works to highlight the ocean-climate nexus. Seabrook has worked in environments ranging from the Arctic to the Antarctic including shallow coastal environments down to the deep sea.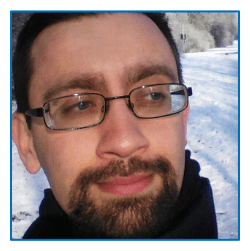 Pier Luigi Buttigieg is a Digital Knowledge Steward and Senior Data Scientist with the Earth and Environment Hub of the Helmholtz Metadata Collaboration, jointly supported by the Alfred Wegener Institute and GEOMAR. His work focuses on ocean and biodiversity data and digital knowledge, and he contributes to the steering, strategy, and operations of multiple international research data infrastructures and Actions related to the UN Decade of Ocean Science for Sustainable Development, including those addressing federated digital exchange and digital twinning. He also chairs the Ocean Data and Information System initiative of the Intergovernmental Oceanographic Commission (IOC) of UNESCO. Additional focal areas include digital strategy and architecture development, interoperability, semantic harmonisation, knowledge representation, and high-dimensional data analysis.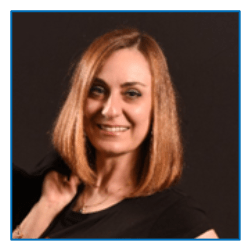 Dr Nathalie Hilmi is an expert in Macroeconomics and International Finance. In 2010, she joined the Centre Scientifique de Monaco as section head of environmental economics and collaborated with IAEA's Environment Laboratories to initiate correlation studies between environmental sciences and economics to better evaluate the socioeconomic extent of impacts and costs of action versus inaction with regard to carbon emissions. She is lead author for IPCC Special Report on the Ocean and Cryosphere in a Changing Climate (SROCC) in the chapter 5 on "Changing oceans, marine ecosystems and dependent communities" and the cross-chapter box on "low lying islands and coasts" and for the WGII AR6 (next assessment report) in chapter 18 on "climate-resilient development pathways" and cross-chapter paper on the Mediterranean.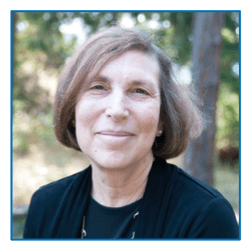 Dr. Lisa A. Levin is a Distinguished Professor Emeritus at the Scripps Institution of Oceanography, University of California, San Diego. She researches the ecology of different ecosystems on deep continental margins, their vulnerability to climate change and to human resource extraction. She helps lead both the Deep-Ocean Observing Strategy and the Deep-Ocean Stewardship Initiative, bringing deep-sea science to policy makers. Levin has been a voice for deep-sea science in IPCC and WOA assessments. Over the past 40 years she has led or participated in over 50 expeditions to the Pacific, Indian and Atlantic Oceans.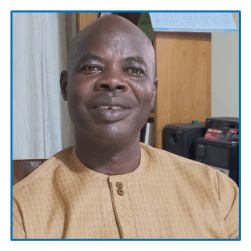 Sonigitu Asibong Ekpe is Scientific Director, Department of Environmental Multilateral Support and Cooperation at the State Ministry of Environment, Calabar – Nigeria. Senior Research Associate (Nutrition Research & Innovation Consortium), NNEdPro Global Institute for Food, Nutrition and Health – Cambridge, UK. His passion focuses on Ocean Biodiversity Conservation, and he is a member of Deep-Ocean Stewardship Initiative (DOSI) Climate Change Working Group and the Digital Sequence Information (DSI) Scientific Network. He engages in bridging and connecting different values, sides, cultures, and interests to support the blue economy.
Video of the event
Sessions were streamed live via the COP27 portal (for accredited participants), and via the COP27 Youtube channel, here: https://youtube.com/playlist?list=PLBcZ22cUY9RJc1scZLmb8SdZezq3IM00i
–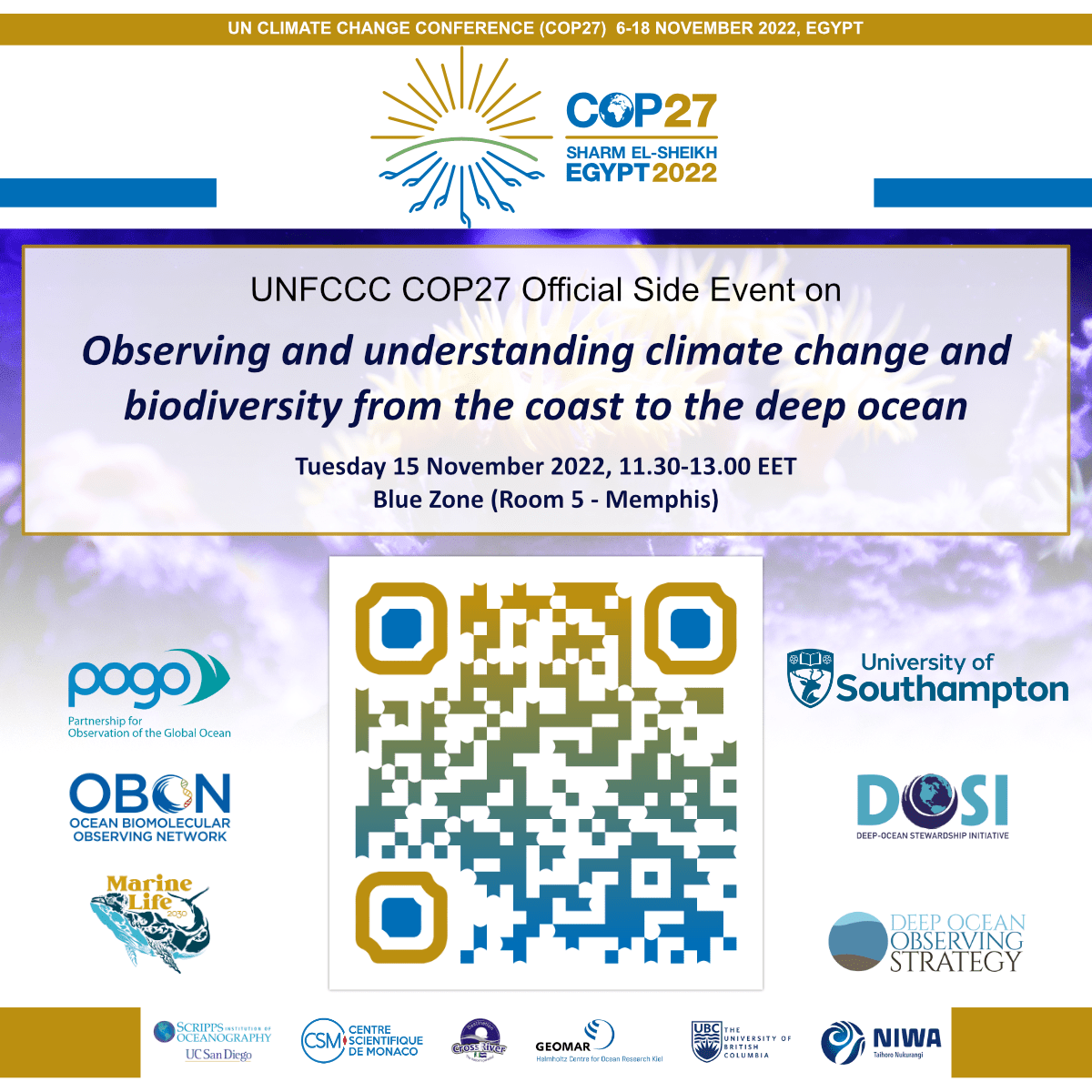 Sharm El-Sheikh International Convention Center (SHICC), Sharm El-Sheikh, Egypt