The Ocean Sciences Meeting 2020, which took place in San Diego from 17-21 February, attracted around 6,300 delegates, including a large number of early career scientists. POGO was one of 350+ organisations at the exhibition, which took place during the middle three days of the conference, sharing space adjacent to the poster hall. The POGO booth, managed by Communications Officer, Fiona Beckman, was busy throughout the event. Fiona had the opportunity to speak with a number of eligible early career scientists who have indicated intent to apply for POGO training fellowships. It was particularly rewarding to be visited by seven POGO alumni who happened to be attending the conference as delegates – some were speaking or presenting posters (three depicted here, but see POGO's twitter posts for more). The POGO booth also provided an opportunity to speak with potential new members, to promote the Oceanscape Portal, and to discuss the possibility of shipboard fellowships/berth availability with several potential training partners.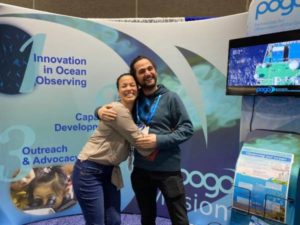 Due to the demands of staffing the booth, Fiona was unable to attend much of the conference itself. However, she participated in a Town Hall on Capacity Development, and visited Peter Croot's poster on the 2019 SoNoAT 'Floating summer school'.
She also attended the OceanObs Research Coordination Network (RCN) Annual Meeting, held as an OSM20 side meeting, which took place on Sunday 16 February. It aimed to review threads and recommendations emerging from the OceanObs'19 Conference and focus the community on identifying priorities and implementation of initiatives emerging from OceanObs'19. As a co-organiser and speaker at the OceanObs Capacity Building Session, POGO CEO, Sophie Seeyave, had been invited to represent POGO at the meeting. In her absence, Fiona attended on behalf of the Secretariat, and participated in the 'Governance & Engagement' breakout session, which included Governance, Capacity Development, Community Building/Ocean Partnerships and Blue Economy.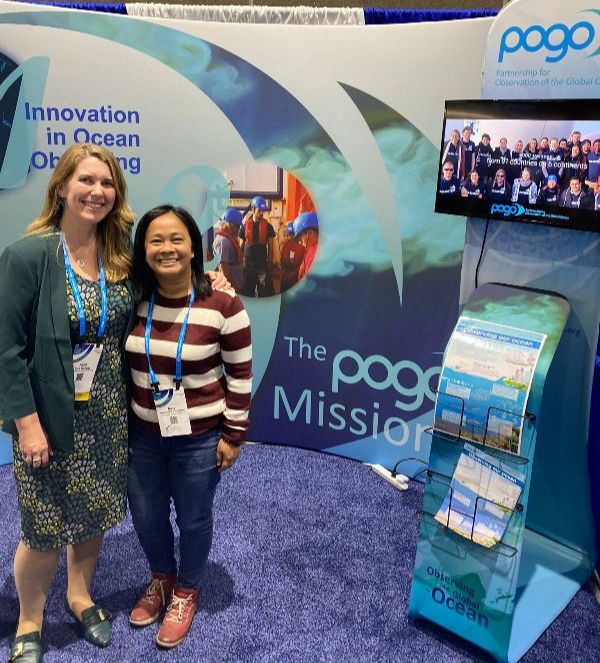 16 February, 2020 – 21 February, 2020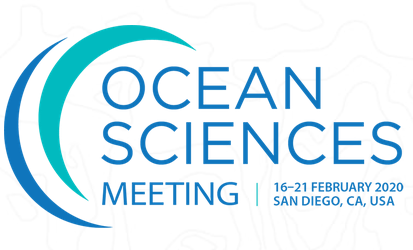 San Diego Convention Centre, San Diego, California, USA