The POGO-22 Annual Meeting took place as a virtual event from 25-28 January 2021.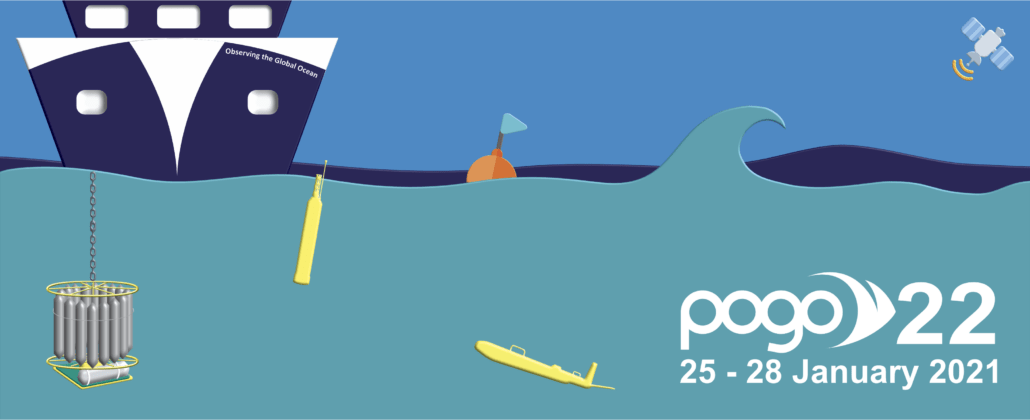 Due to the Coronavirus pandemic, the POGO Board of Trustees decided to hold the POGO-22 meeting as a virtual event, rather than in Mexico as originally planned.
POGO annual meetings are for POGO Members, partner organisations and invited participants. 
The Plenary sessions were held on the Hopin platform.
The AGM was held via Zoom.
---
Outline agenda:
Side Meetings

10 Dec 2020

13 Jan 2021

14:00-17:00 GMT

13:00-14:30 GMT

Board Meeting (trustees only)

Finance Committee meeting

POGO-22: Plenary sessions (all delegates)

All week

These pre-recorded presentations will be available to view throughout the week, with Q&A sessions on Thursday

Introduction to POGO (aimed at new and prospective members, external organisations etc with an interest in POGO)
Presentations by new and existing members

Mon 25 Jan

Time zone 1:
Session 1:
Session 2:

Time zone 2:
Session 1:
Session 2:


9:30 – 11:30 GMT 
11:45 – 12:45 GMT


18:00 – 20:00 GMT
20:15 – 21:15 GMT

Progress updates on POGO activities in 2020 (Working Groups, Projects, Capacity development activities, Outreach & advocacy…)
Brief introductions of new/emerging initiatives by all POGO members

Tue 26 Jan

Time zone 1:

Time zone 2:


9:30 – 11:30 GMT

17:00 – 19:00 GMT

Presentations by partner organisations and projects
Discussion of POGO engagement with GOOS 2030 Strategy and UN Decade of Ocean Science for Sustainable Development

Wed 27 Jan

Session 1:
Session 2:
Session 3:

9:30 – 11:00 GMT
13:00 – 14:30 GMT
20:00 – 21:30 GMT


Break-out sessions on:

Ocean & human health
Ocean Sound
Ocean Observation & Indigenous Knowledge

Thu 28 Jan

12:00-12:45 GMT

Q&A on POGO and New Members
POGO-22 Annual General Meeting
 
Thu 28 Jan

13:00-15:00 UTC

POGO Members' Annual General Meeting (members only)
Side Meetings
 
Fri 29 Jan
14:00-16:00 UTC
Board Meeting (trustees only)
January 25, 2021 – January 28, 2021
Virtual Conferencing Platform (Hopin/Zoom) - Managed by POGO Secretariat, Plymouth
Hopin Virtual Platform